Skintique is a division of the Skin and Laser Surgery Center of New England
Under the direct supervision of Dr. Khatri, licensed esthetician Megan Tobin provides personalized treatments targeted to achieve your desired results with our Skintique Aesthetician Services.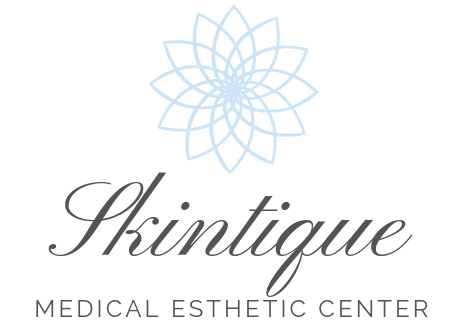 Skintique Facials
Signature Facial – $95

Our signature facial is suitable for all skin types and is customized to meet your skincare goals. Treatment includes a deep cleanse, exfoliation (enzyme), skin analysis, relaxing face and shoulder massage, light extractions, and a customized mask.

The Ultra Facial – $150

The Ultrasonic Skin Spatula treatment uses low-frequency ultrasonic vibration to deeply clean out dirt and debris from pores and penetrate a custom blend of water-based serums into your skin. Hydrating, clarifying, and anti-aging.

Dermalfusion – $175

A skin resurfacing, fully customizable treatment with precision timed serum infusion, suitable for all skin types. Dermalinfusion is a 3-in-1 dermatological treatment that simultaneously exfoliates, extracts, and infuses the skin with condition-specific serums for an all-inclusive treatment in one step. Dermalinfusion volumizes the skin by 70%, reduces the appearance of fine lines and wrinkles, unclogs pores, and reduces inflammation caused by acne, reduces hyperpigmentation, boosts skin brightness, and improves skin hydration.

Dermaplaning Facial – $125

Dermaplaning is a simple and safe procedure using a surgical blade for exfoliating the epidermis and ridding the skin of fine vellus hair. Dermaplaning allows skincare to penetrate more readily into the deep layer of the skin.
Skintique Peels
Vitalize Peel – $175

Smooth the appearance of fine lines, wrinkles, and roughness with this peel, which helps provide vibrant, radiant-looking skin with minimal downtime. Noticeable results after just one peel, compelling results after three to six peels. Includes SkinMedica Ultra Sheer Moisturizer – $50 value

Vitalize Peel Series – $450

Series of 3. Includes a post-procedure kit containing 3 full-size products ($135 value). Includes full-size SkinMedica Facial Cleanser, TNS Ceramide Treatment Cream, and sunscreen.

Advanced Corrective Peel – $200

The Advanced Corrective Peel dramatically diminishes the appearance of discoloration, while smoothing texture and refining the appearance of pores, to restore a brighter, more clarified skin tone. For optimal results, a series of 4 treatments every 4 weeks is recommended. Includes PhytoCorrective Gel – $50 value

Advanced Corrective Peel Series – $800

Series of 4. Includes a post-procedure kit containing 3 full-size products ($135 value). Includes full-size SkinMedica Facial Cleanser, TNS Ceramide Treatment Cream, and sunscreen.
Other Skintique Treatments
Brows & Lashes
Brow Tinting $20
Brow Shaping $30 (includes tweezing and waxing if applicable)
Lash Tinting $25
Lash Lift $65
Lash Lift & Tint $85
Facial Waxing
Eyebrow $20
Lip $15
Lip & Brow $30
Chin $15
Sideburns $18
Full Face $45 (brow, lip, chin)
Coming Soon
Eyelash Extensions
Vitamin/Hormone Therapy
Microblading
About Megan Tobin, LE
Megan Tobin is a licensed esthetician and graduate of the Summit Salon Academy in Tampa, FL. During her time in Florida, she worked as an Esthetician performing customized facials, Dermal Infusion, and dermaplaning, as well as various chemical peels. She takes pride in being able to help clients create a home care regimen and treatment plan that is tailored to their skin type.
Schedule a Consultation
To schedule your Skintique service today or to learn more, please contact us today at (617) 381-1717 or send us a message below to schedule a consultation.