How to Recover from Vaginal Rejuvenation Surgery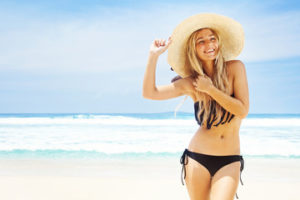 As you age or after you have children, your vagina can lose sensation and tightness. Luckily, through vaginal rejuvenation surgery, or a labiaplasty, the doctors at Skin & Laser Surgery Center can help restore your vagina so that you can experience the same sensations as before. By either using a wedge or edge excision, Dr. Khatri at Skin & Laser Surgery Center will reshape the tissue and help to restore your vagina. As one of the most critical parts of the procedure, however, it's important that you know what the recovery process entails. This article will discuss a few tips to ensure that your recovery goes as smoothly and comfortably as possible. Read on to learn more.
Dos and Don'ts After labiaplasty
Yes, it may be obvious to some, but it may not be as much to others. Although you have a newly rejuvenated and tightened vagina that you will want to try out with intercourse, you need to make sure to let it heal. If you have sex too early on, you can cause tears in your vagina and are more prone to developing an infection. Typically we encourage our patients
You shouldn't take any baths while your sutures are still in because it can cause infection. Additionally, try to refrain from swimming for at least six weeks after surgery— swimming pools contain a lot of bacteria that can enter into your incisions and cause infection.
For at least a week after your surgery, try to refrain from any heavy lifting. If you have young children or grandchildren, hire a babysitter or ask for help so that you don't have to reach down and pick them up. Too much weight and heavy lifting can cause your sutures to rip open or can place a strain on the surgical site.
Schedule a Consultation
Having a labiaplasty is the best way to restore your vagina's tightness and sensitivity. If you would like to learn more about vaginal rejuvenation or to schedule an appointment, contact our doctors at Skin & Laser Surgery Center today!