Non-Surgical Fat Reduction
Not everyone feels comfortable with the idea of surgery to eliminate fat, which is why non-surgical treatments are on the rise.
People still want amazing fat reduction results without having to go under the knife. With shorter treatment times and the ability to treat multiple parts of the body simultaneously, this procedure is efficient for people with busy lives.
Non Surgical Fat Reduction
Most of us don't have weeks to recover from surgery, especially when we want something as quick and easy as a fat reduction procedure. If you have tried countless diets and can't seem to lose that excess body fat, then truSculpt® iD at the Skin and Laser Surgery Center of New England may work for you.
What is truSculpt iD?
truSculpt iD is a revolutionary non-surgical, body-sculpting treatment that allows you to personalize your ideal body in as little as one 15-minute treatment. truSculpt iD is a safe and effective technology that is clinically proven to permanently eliminate fat cells in stubborn areas around your abdomen and flanks. With truSculpt iD, you can get the body definition you want, even in areas that have been resistant to diet and exercise. This non-surgical, non-laser method of fat-reduction targets stubborn cells with monopolar radiofrequency energy.
The latest in this field, this procedure is known for giving patients a unique and tailored to your fat reduction and cellulite removal. Everybody is different so every treatment is different to directly target your problem areas. Whether it is, under the chin, thighs, abdomen, or buttocks, this innovative procedure allows you to treat small and large areas in one 15-minute session.
truSculpt iD has truly personalized body contouring for the discerning patient who has tried to achieve their goals with diet and exercise but whose natural metabolism isn't cooperating. Proven to be safe and effective, this is a modern way to get rid of those stubborn fat cells that you've disliked for years.
Personalized solution
Proven results
Optimal experience
How does truSculpt Work To Eliminate Fat?
truSculpt iD works by using innovative monopolar radiofrequency technology for targeting specific fat tissue and then heating it. It does this with 2 MHz monopolar RF, a low-frequency of energy that is delivered in a uniform fashion to deeply penetrate the skin, to affect the fat the lies beneath. Monopolar radiofrequency is an intense form of energy that selectively targets tissue as we direct it. The fat cells that are targeted absorb therapeutic heat in a controlled manner. We heat the cells just enough to damage them. Through the process of heating, the fat is then removed and eliminated through the body's own natural processes.
It is clinically proven to reduce the number of fat cells in your body after completing treatments. This can all be completed during a short treatment session. For people who feel uneasy when thinking about surgery, the idea of naturally removing fat from your body is far less intimidating and easier to recover from.
Who is an Ideal Candidate for truSculpt iD?
Anyone who is wanting to feel more confident about their body is a potential candidate for the truSculpt iD treatment. Men and women can have low self-esteem relating to the way they look. Age and poor eating habits do take a toll on our bodies, which causes unwanted fat in the thighs, buttocks, and abdomen areas. Despite the gift of having children, going through pregnancy can change the way a woman's body looks. Some women may want to restore the appearance of their stomach or thighs from before baby.
Similar to all treatments designed for fat reduction, truSculpt iD is intended for body-contouring through the destruction of excess fatty tissue. It is not a weight-loss method and cannot remove the same amount of fat as surgical fat-reduction with liposuction. However, as truSculpt iD has been specifically developed for deep tissue penetration, Cutera states that this device is appropriate for individuals with a BMI over 30, a capability we have not seen in non-surgical devices until now. Non-surgical body-contouring treatments achieve the best results on patients who are within about 30 pounds of the ideal weight for their body frame.
The energetic nature of truSculpt iD treatment makes this procedure a low risk for most adults. Patients who are generally healthy but not good candidates for surgery may be able to reach their cosmetic goals through truSculpt iD. The treatment has not been approved for pregnant women or nursing mothers and may not be appropriate for individuals with existing health conditions such as cancer or severe autoimmune disease.
"My experience at Skin & Laser Surgery Center has been excellent starting with very professional, friendly and caring staff followed by a thorough consultation and well explained treatment by Dr. Khatri. I would love to recommend skin related treatments at this center."

-M.H.
Schedule a Consultation
To learn more about truSculpt iD, please contact us today at (617) 381-1717 or send us a message below to schedule a consultation.
What are the Benefits of truSculpt iD?
Heat-based body-contouring procedures are not new. However, truSculpt iD stands out because it has been specifically developed to target fatty tissue all the way down to the muscle layer of the abdominal wall. The degree of heating that is required is intense, but Cutera has perfected the delivery of radiofrequency so the treatment time is shortened by nearly half of the fastest heat-based treatment currently available. TruSculpt iD is primarily intended for fat reduction. However, because radiofrequency energy gently heats superficial tissue, this treatment may be suitable for individuals who have slightly loose skin that would otherwise obscure the results of fat-reduction.
The treatment time is what really makes it really stand out. With treatments that can be completed in only 15 minutes, other procedures that take 60 to 90 minutes cannot compete. This is body contouring redefined and at the next level. According to clinical studies performed by Cutera, truSculpt iD radiofrequency body contouring can reduce fatty tissue by up to 25% in just one session. This is a great option for a busy man or woman wanting quicker results with less recovery time.
Unlike other body sculpting treatments that only feature one hands-free applicator or multiple sized hands-on applicators, truSculpt iD has a comprehensive set of options which address all different body shapes and sizes. truSculpt iD allows you to target specific highly contoured or small body areas and switch modes for the treatment of large body areas. This dual treatment approach is faster and more efficient for the treatment of fat reduction and cellulite removal.
short treatment
clinically proven results
dual treatment approach
no surgical risks
truSculpt Fat Reduction Before & After
truSculpt Neck
truSculpt Neck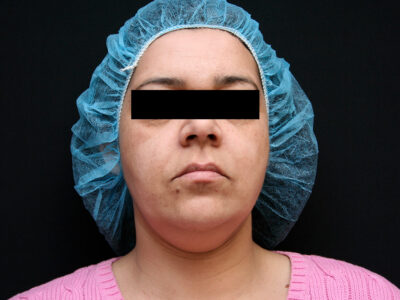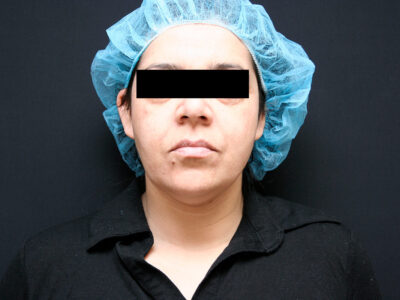 truSculpt Neck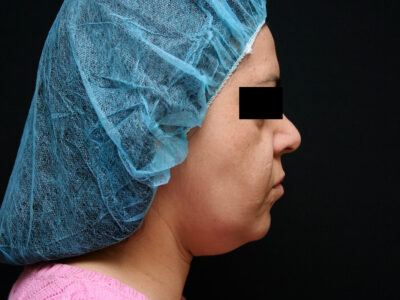 How is truSculpt iD Performed?
The initial truSculpt iD procedure may take about an hour from start to finish. We may take pictures before your session so you can observe the differences throughout the process. Six individual heating panels are applied across the treatment area. The placement is determined based on your stated concerns and desired outcome. The truSculpt iD device is then activated to heat the panels to the appropriate temperature (approximately 114 degrees Fahrenheit.
What Does truSculpt iD Feel Like?
truSculpt iD procedures are typically described as feeling like a hot stone massage. During treatment, the temperature of your skin will rise but remain comfortable. It's effective, safe, and the results are even and consistent.
How Long Will My Results Last After truSculpt iD?
Like other body-contouring methods, including liposuction, truSculpt iD permanently eliminates fat cells. The body will not grow new cells to replace them. Therefore, with healthy habits that maintain your desired weight, results can last years. This should be combined with a healthy lifestyle for optimal results.
How Long Does truSculpt Treatment Take?
Procedure time depends on the size and number of treatment areas. It typically takes 15 to 30 minutes to treat the abdomen and flanks.
How Many truSculpt Treatments Are Needed?
Multiple areas can be treated in as little as one 15-minute session. Additional treatments may be required to achieve the personalized results you desire.
When Will I See Results After truSculpt iD?
Results are visible after just one treatment, with maximum results seen after 12 weeks. Additional treatments may be required to achieve the personalized results you desire.
Will I Need Any Downtime After truSculpt?
Post-procedure, the treatment area will be warm and flushed for less than one hour. While you may experience mild sensitivity to the touch for a few days, you'll be able to immediately return to normal activities and exercise.