IPL For Sun Spots: 3 FAQs Answered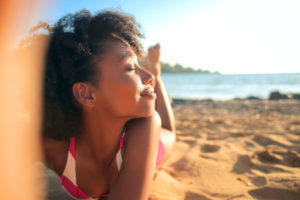 Unless you have lived your life indoors or under a literal rock, then you likely have a little bit of sun damage or sun spots on your skin. And although freckles are cute, sun spots can make your skin look a bit older than you may want it to; that's where IPL comes into play. IPL or intense pulse light can help to lighten sun spots and leave your skin looking more refreshed. Sound too good to be true? Let's take a closer look at three frequently asked questions about this treatment.
Do Sun Spots Come Back After Laser?
The fact of the matter is that unless you spend the rest of your life indoors, your sun spots may come back at some point. However, that being said, if you wear a sunscreen with at least an SPF 30 that contains ingredients like zinc oxide and titanium dioxide in it, then you are less likely to have your sunspots come back.
When Should I Get IPL for Sun Spots?
If you are planning a big summer vacation where you intend to spend loads of time at the beach, schedule your IPL treatments after you get back. That way we can target any sun damage you got on your trip and you won't feel frustrated if some sunspots come back during your trip.
Is IPL for Sun spots worth it?
Absolutely. If you have a lot of sun damage on your skin then IPL is definitely worth it. And, the more frequently you get it done, the greater results you will experience. During your initial consultation with our staff at Skin & Laser Surgery Center, we will go over all of your options to help you determine if IPL is a good choice for you or if we should go another route.
Having great skin requires a little maintenance and upkeep. Luckily, here at Skin & Laser Surgery Center, we have a variety of treatments— including IPL— to help lighten your sunspots and give you back a more youthful glow.
Schedule a consultation
Are you ready to take the steps to learn more about IPL? Schedule a consultation with our staff at one of our offices today and call us at (617) 318-1717.